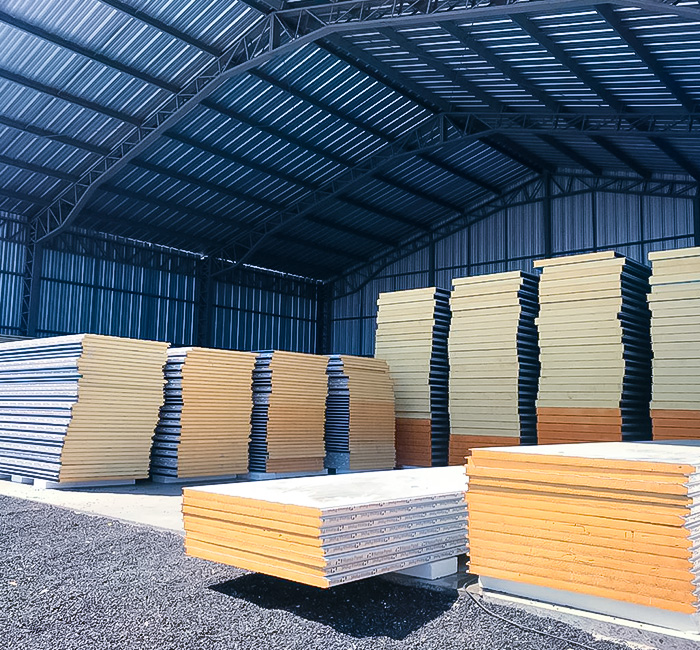 About us
Huurre Panama, S.A. was incorporated on October 11, 2011 under the Corporations Law in the Republic of Panama and began operations in February 2013.
Huurre Panama, is established as the first company at a regional level in Central America, to manufacture, in a continuous production line, sandwich-type panels with a high-density polyurethane insulating core; using state-of-the-art technology and responding to the most advanced trends in architecture and engineering applications.
We manufacture panel systems for roof covers, facades, internal divisions and cold rooms using raw materials with high quality standards that comply with the strictest international standards.
Huurre Panama S.A. manufactures products with high-density rigid polyurethane insulation which has a higher density and better quality, its manufacturing costs due to the type of raw material is higher, however the technical specifications and qualities of the product are higher than those of local manufacturing of expanded polystyrene panels (EPS or dry ice) which is a lower density and low insulation core and does not meet fire resistance regulations and has a lower thermal insulation factor performance.